---
News
Posted by Drew Crew on
NBA vet and TUFF CROWD (luxury streetwear brand founded locally in Woodland Hills, CA) owner, Brandon Jennings, sits down for a brief conversation with the Drew Crew. We get to hear about future plans of Tuff Crowd, how the 50th Anniversary Collab came to fruition, and how fashion has become his main focus after hoops. This project is special for not only the Drew, but for the city of LA as a whole. Jennings understands the importance of giving back to the community in which you come from, and leaving something for the next generation to build on. Jennings and TUFF CROWD will...
---
Posted by Drew Crew on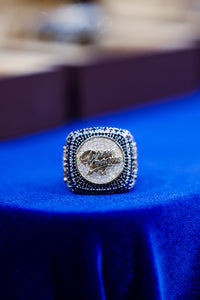 Week 1 in the books! Feels good to be back home with the Drew Family!